Sustainable Development Partnerships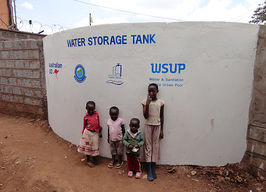 For about the past 20 years, the United Nations (UN) and its agencies have increasingly been working through partnerships with private actors from both, civil society and business. The 2030 Agenda for Sustainable Development and the Sustainable Development Goals (SDGs) renewed the UN's commitment to partnerships. SDG 17 "Partnerships for the Goals" posits effective partnerships as a central means of implementation. Already in follow-up to the World Summit on Sustainable Development 2002 and the Millennium Development Goals (MDGs), a UN-data base registered more than 345 partnerships. Since then, several of these partnerships have dissolved and others have been newly established, for example during the Rio+20 conference 2012 and on the occasion of the adoption of the 2030 Agenda and the SDGs in 2015. Today, partnerships are prevalent in many different policy areas. Despite their abundance and presence, partnerships continue to receive critique for a lack of clarity about their actual contribution to sustainable development. For this reason, the UN voiced the wish to provide better support for partnerships and to increase their transparency and accountability. To this effect, the Department of Economic and Social Affairs (DESA) established an online platform and registry for 'Partnerships for SDGs', and organizes annually the ECOSOC Partnership Forum and the HLPF Partnership Exchange. Also other actors, e.g. donors and funders, governments, and private initiatives, started to undertake efforts to improve the framework conditions for partnerships: Donors and funders set out to adapt their funding frameworks and services for partnerships; some governments are engaging in setting-up coordination platforms, multi-stakeholder dialogues and/or partnership guidelines; and several private initiatives seek to promote 'best partnering practices' through advisory work, guidelines or standards.
From 2006 to 2017, we explored multi-stakeholder partnerships in a research project that was part of the DFG-funded collaborative research center on 'Governance in Areas of Limited Statehood'. During the first two funding phases, our research focused on the success conditions for and the effectiveness of partnerships. In 2006-2009, we conducted research on 21 transnational partnerships operating in the areas of the environment, health, and social policy. In 2010-2013, we delved deeper into selected partnerships, by the means of field research on their operations in South-East Asia and East Africa. In the third phase of the project, 2014-2017, we researched if and how far different actors, from (1) the UN, (2) donors and funders, (3) governments, and (4) private initiatives, draw upon previous partnership experiences when designing and implementing the framework conditions – we call it "meta-governance" – in order to assist partnerships in becoming fit for implementing the SDGs. Our publications present the key findings of our research. In addition, we undertook several further activities, e.g. participated in meetings and organized side events and expert panels to discuss our findings.