Disaster Diplomacy Will Not Reconcile Turkey and Greece
Point of View, 06.11.2020
Regions:
Güney Yildiz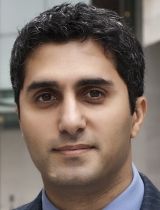 Expectations of a thaw between Turkey and Greece in the aftermath of the recent earthquake are misplaced. As Güney Yildiz explains, past disaster diplomacy was contingent on pre-existing rapprochement trends. Today the relationship is in a downward spiral.
The magnitude 7.0 earthquake that struck Turkey's Aegean coast on 30 October killed more than one hundred people and injured almost one thousand. Rescue efforts ended on 4 November with a "miracle": A four-year-old girl still alive after 91 hours under rubble. Some political analysts and Western partners now expect a miraculous warming of relations between Turkey and Greece. That is not going to happen. There is simply no positive trend in the relationship that disaster-related diplomatic goodwill could build on.
Although Ankara and Athens are at loggerheads in the eastern Mediterranean after Turkey stepped up oil and gas exploration in disputed waters, Greek Prime Minister Kyriakos Mitsotakis placed a rare call to Turkish President Recep Tayyip Erdoğan to offer his condolences. Both later tweeted their messages of solidarity. Washington also hailed the "earthquake diplomacy" and said it was ready to assist its NATO allies. "It's great to see both countries putting their differences aside to help each other during a time of need. The United States also stands ready to assist," said National Security Advisor Robert O'Brien. State Department spokeswoman Morgan Ortagus offered US condolences for the loss of life and said the United States was "heartened" by cooperation between the Turkish and Greek foreign ministers.
The reason these developments attracted such attention is the belief in that disaster diplomacy set the neighbours countries on course for an improvement in relations in August/September 1999, after consecutive earthquakes hit Turkey and then Greece. The period is still remembered as a positive episode on which Ankara and Athens could model approaches to their current strife.
What Happened in 1999?
If we are to derive the correct lessons on causal links between disaster response and warming relations, we must first examine the historical precedent. A couple of years after the earthquakes the then Greek Defence Minister Akis Tsochatzopoulos said that the tremors served as "a catalyst for bringing the two neighbouring peoples closer". He was right to refer to the disaster diplomacy as a catalyst rather than an instigator: the events merely expedited a trend that was already established.
In 1996, just three years before the quakes, Ankara and Athens came to the brink of war over the tiny Aegean islets of Kardak/Imia. But within the next couple of years Ankara's political agenda shifted dramatically. Now it was dominated by the country's leading domestic and foreign policy priority, the militant Kurdistan Workers Party (PKK) leader Abdullah Öcalan's presence in Syria. After sustained military pressure from Turkey and the United States, Syria decided to expel the PKK leader. But Greek politicians and officials were instrumental in persuading Öcalan to leave Syria, initially to Cyprus and then on Europe using a fake Cypriot passport. Several months later, Athens again played a central role in Öcalan's capture after leaving the Greek embassy in Nairobi, Kenya.
By 1999, Turkey was also moving closer to embracing European Union membership and was accepted as a candidate for full membership by the end of the year. Against that background, the rapproachment between Ankara and Athens was welcomed even by leaders of the hardline Nationalist Action Party (MHP). Giving his blessing to the friendship İsmail Köse of the MHP cited Greek participation in revolts against Ottoman rule, Greece's assistance against the PKK and the fraternity that followed the earthquakes.
Athens was keen to utilise improved relations with Ankara to establish security in the Balkans. Turkey possessed political leverage over the Albanian groups that waged an insurgency in the Preševo Valley and the Republic of Macedonia between 1999 to 2001. The efforts to coordinate efforts in the Balkans ultimately produced little in the way of results and Greece went its own way to consolidate its leadership in the region.
Unfortunately, the idea that earthquake diplomacy could launch a new era was mistaken. After political mistakes on both sides Turkey gradually abandoned its EU membership agenda to pursue a more independent and interventionist foreign policy. Good relations with Greece now took second place to other interests, such as power projection in the Aegean.
What Is Different Today?
Today there is no positive trend in relations – quite the opposite. Rivalry over energy resources between Greece, Cyprus and Turkey has drawn in regional and global actors including France, Egypt and Israel. Turkey has pursued "gunboat diplomacy", using the Turkish Navy to protect its seismic research vessels. After the failure of Greece and France to unite the European Council behind sanctions on Turkey, Ankara was emboldened to send the Oruç Reis, the research vessel at the centre of the row, back into disputed waters in the Mediterranean.
Only a couple of days after the warm phone conversation between the Turkish and Greek leaders, Turkey issued a new naval warning extending the mission of the Oruc Reis. This time around there is no positive trend on which "disaster diplomacy" could build. And with Turkey feeling politically and militarily secure against the PKK, there is no Kurdish card for Greece to play either.