On January 3, 2020, the Iranian Quds Force commander, Maj. Gen. Qassem Soleimani, was assassinated by the United States in Iraq. He was considered the mastermind behind Iran's regional strategy, especially in Syria and Iraq. A year and a half later, the Islamic Republic continues to wield considerable influence in Iraq, and Iran-backed militias continue to violently pressure US forces to leave Iraq. However, Iran now faces a series of serious challenges that are directly and indirectly related to Soleimani's death. In the geopolitical and economic spheres, the influence of Iran's rivals in Iraq has increased, while Tehran's room for maneuver has become increasingly limited. In the political arena, divisions among Iran-backed forces in Iraq have increased, while Iran's direct influence over the Iraqi government has been declining. At the same time, rising anti-Iranian sentiments among the Iraqi people have reduced Iran's social capital in the neighboring country. The combination of these factors seems to be limiting Iran's influence in Iraq. The EU should build upon this opportunity to sup­port a strong Iraqi government that pursues a multi-vector foreign policy.
The US military invasion of Iraq in 2003 presented a dilemma for Iran. On the one hand, the fall of Iraqi dictator Saddam Hussein, who had waged an eight-year war on Iran in the 1980s, was good news for Iranians. On the other hand, there were concerns that after Afghanistan and Iraq, Iran might be the next target of US military interventions. This was one of the main reasons for Iran's support for Shiite militias in their fight against American forces. Among the militias supported by Iran was Jaish al-Mahdi (the Mahdi Army), which started the anti-US insurgency in April 2004. From 2006 onwards, two other power­ful Iran-backed militias – Kata'ib Hezbollah and Asaib Ahl al-Haq – also came to promi­nence as active members of the anti-US front. When the US government offi­cially announced the withdrawal of Ameri­can troops from Iraq in 2011, Iran's influence in Iraq reached its highest level in recent history.
The rise of the so-called Islamic State (IS/ISIS) in 2014 and its occupation of parts of Iraq (and Syria) provided a new oppor­tunity for Iran to expand its influence. On the one hand, Iran-backed armed groups were organized within the framework of the Popular Mobilization Forces (PMF) and, along with the Iraqi army, became one of the main pillars of Baghdad's anti-terrorist campaign. The PMF was formed in response to a call from the Iraqi government as well as the influential Iraqi Shiite cleric Grand Ayatollah Ali al-Sistani for a popular mobili­zation against ISIS. Some of the PMF factions, such as the Badr Organization, Kata'ib Hezbollah, and Asaib Ahl al-Haq, existed before its official formation and were included in the PMF, while other, smaller groups were established in 2014. On the other hand, units of the Quds Force of the Islamic Revolutionary Guard Corps (IRGC) were invited by the Iraqi government to help it fight ISIS. By the end of 2017, ISIS' self-proclaimed Caliphate had fallen, but the influence of Iran and its allied groups continued to grow in Iraq. In 2018, a num­ber of those groups formed a political coalition called Fatah (triumph [of Islam]) and achieved a significant victory in the parliamentary elections, becoming the second-largest faction in the parliament.
But challenges to Iran's role in Iraq also began in 2018. In May, the Trump administration launched its "maximum pressure" campaign against the Islamic Republic. Countering Iran's "malign influence" in the region was announced as one of the cam­paign's goals. Washington also imposed sanctions on Iran-backed militia leaders in Iraq. By the end of 2019, tensions between US troops stationed in Iraq and Iran-backed militias reached their peak.
In December 2019, a US strike on the posi­tions of Iran-backed militias caused those groups to mobilize their supporters to storm the US embassy in Baghdad. Less than 10 days later, Iran launched a massive missile strike on a US military base in Iraq in response to Soleimani's assassination. The chain of events raised concerns that Iraq might become a battleground between Iran and the US.
Donald Trump's departure from power in January 2021 reduced the risk of a direct confrontation between Tehran and Wash­ington, but Iraq remains a scene of rivalry between the two hostile states. In this vein, attacks on US bases and military convoys continue on an almost daily basis. Mean­while, frequent extrajudicial or illegal activ­ities of some Iran-backed groups have made the Iraqi people increasingly sensitive to Iranian influence in their country. During Iraq's mass protests that began in October 2019, one of the protesters' de­mands was to reduce Iran's influence. Protesters even attacked the Iranian con­sulate in the city of Karbala. As such, Soleimani's assassination in January 2020 was the culmination of a trend that had begun in mid-2018 and marked the emer­gence of a new spectrum of challenges for Iran.
Dr. Hamidreza Azizi is a Visiting Fellow in the Middle East and Africa Division at SWP. This paper is part of a research project titled "Iran's Foreign Policy-Making in the Middle East: A Comparative Study of Iraq and Syria," funded by the Alexander von Humboldt Foundation.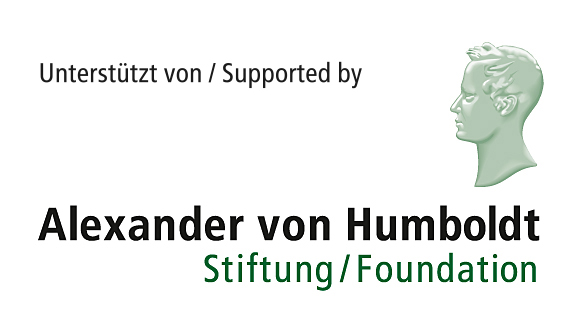 © Stiftung Wissenschaft und Politik, 2021
All rights reserved
This Comment reflects the author's views.
SWP Comments are subject to internal peer review, fact-checking and copy-editing. For further information on our quality control pro­cedures, please visit the SWP website: https://www.swp-berlin.org/en/about-swp/ quality-management-for-swp-publications/
SWP
Stiftung Wissenschaft und Politik
German Institute for International and Security Affairs
Ludwigkirchplatz 3–4
10719 Berlin
Telephone +49 30 880 07-0
Fax +49 30 880 07-100
www.swp-berlin.org
swp@swp-berlin.org
ISSN (Print) 1861-1761
ISSN (Online) 2747-5107
doi: 10.18449/2021C44