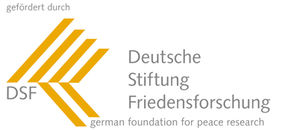 Security Cooperation and Strategic Culture. Opportunities and Challenges of International Cooperation on Missile Defense
Project leader: Dr. Oliver Meier
Project staff: Katarzyna Kubiak
Funded by: Deutsche Stiftung Friedensforschung
Funding period: September 2015 - October 2017
Level of funding: 94.7K Euro
Research Question
Plans to build missile defense systems have intensified existing rivalries, in particular between Russia and the United States, as well as NATO. Diverging interests, different technological, financial capacities and assumptions about the use of military force affect cooperation between states. The influence of strategic cultures can promote the development of cooperative security structures or counteract it. The circumstances of influence are not sufficiently understood. This project uses the example of missile defense to analyze how guiding principles (Leitbilder) affect the opportunities for better security cooperation in Europe.
Theoretical and Methodological Approach
The research focuses on efforts to build missile defense capabilities in Europe in three states. Germany as a European civil power has an interest in building more inclusive and cooperative security structures. Russia sees international politics mainly from a strategic and geopolitical perspective. In the United States different concepts compete. A liberal model, in which the United States act as a cooperative partner in the international community competes with a conservative model of the United States as a hegemon. The aim of the project is to generate statements about how these models affect the possibility of cooperation on missile defense.
In the first part of this project, we will analyze the impact of strategic cultures in Germany, Russia and the United States on their policies regarding missile defense between 1991 and 2013. A description of missile defense policies in four policy areas (defense, politics, economy and arms control) forms the basis of the analysis (independent variable). A description of how the different guiding principles (Leitbilder) of the three states influence missile defense policies will follow (intervening variable). Finally, the results will be discussed in the context of the Ukraine conflict.
Relevance for Peace and Conflict Studies
From the perspective of peace and conflict studies, this project contributes to the debate about the influence of normative presumptions on foreign and security policy decision-making. So far, the importance of such factors has been mainly studied with a view to the content and form of policy-making decisions on the use of military force. More important from the perspective of peace studies and more relevant for German foreign policy is the question how guiding principles influence security cooperation.
Against the background of the current conflict between NATO and Russia – which is exacerbated by differences over missile defense – this question is particularly relevant. It can help policy-makers to better assess the possibilities and limitations of cooperation on defensive weapons systems.