Beware the Rise of the Post-Factual Expert
Oliver Geden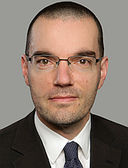 Lars Brozus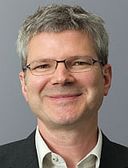 Most researchers and experts strongly believe that myths, half-truths and lies are weaker than facts. It follows that populist parties and politicians peddling such fictions will ultimately disappoint their supporters. Oliver Geden and Lars Brozus beg to differ.
Researchers and policy experts fear the rise of an era in which expert evidence and advice are no longer considered to be of value. They find it extremely irritating that post-factual election campaigns have been successful in many Western democracies and that the current US administration aggressively promotes 'alternative facts'. In April, these concerns were expressed in more than 600 Marches for Science across the world that were attended by hundreds of thousands of people.
At the same time, though, most policy experts continue to firmly believe that facts are ultimately stronger than myths, half-truths and lies. Logically, therefore, Donald Trump, the supporters of the Brexit campaign and European right-wing populists will necessarily disappoint their voters and eventually lose their support because they simply can't deliver what they've promised.
This expectation is misleading in two ways. It implies that, until quite recently, politicians delivered on campaign promises and principally acted on the basis of facts and expertise. And it assumes that electoral decisions primarily reflect objective material interests.
An inconvenient truth: the difference between policy and politics
Both fallacies betray an incomplete understanding of politics. Policy advisors typically suffer from an occupational hazard that makes them focus almost exclusively on their own policy area – foreign policy, environment, health, economy, etc. Neither the way government departments are managed nor the strategies employed by parties to compete for voters are central to their concerns. Experts thus frequently neglect the difference between matters of political substance and matters of political process.
The difference between policy and politics is, however, constitutive for the way evidence and facts are selected and used. We should only ever expect a purely rational approach to any problem on the policy agenda if it is irrelevant for political competition. This might apply to technical or regulatory details, at most. More often, though, political camps exploit expert advice to stake out their own profiles and legitimise their own policy preferences.
The tendency to politicise expertise may well differ by policy area. It may well be more marked in parliaments than in government departments. But in "everyday politics", facts rarely stand for themselves. Giving them politically (and therefore electorally) relevant meaning is just as important, if not more so.
The tensions between the ideal of evidence-based policy-making and the reality of policy-based evidence-making are hardly new. For committee hearings, parties have long preferred to invite sympathetic experts from supportive think tanks. Administrations commission studies in such a way that the expected results won't run counter to their own interests. And if they do, the studies are sometimes only published after much delay or with fundamental modifications.
The well-established practice of utilising evidence strategically doesn't mean that it's acceptable to gloss over incorrect factual claims by calling them 'alternative facts'. After all, there is a fundamental difference between the politicisation of facts and promoting political fiction. But it does mean that policy experts shouldn't automatically resort to dichotomous patterns of interpretation that praise the good old days and bank on their return – just as soon as post-factual politicians have discredited themselves.
It's about identity, stupid: electoral decisions reflect more than material interests
This approach fails to recognize that electoral decisions reflect a variety of motives, both rational and expressive. The material aspects of policies have at best a limited influence on the electoral decisions of many voters. Populists and their supporters are not primarily interested in policy details, but in a shared attitude to the world. At its core, this is identity politics rather than the politics of self-interest. It is far more important to want 'the right thing' than to achieve 'the right thing' in all policy areas. And in a democracy, voters can take advantage of the ballot box to express their idea of that collective identity – rather than vote for their personal material well-being.
The predominant view among policy experts that even populist politicians ultimately can't ignore the 'real issues' is not wrong. But it underestimates the extent to which political actors, in particular once they are in power, are capable of redefining these issues, imposing on society their own agenda – which corresponds to the policies they favour, of course.
Policy experts and researchers would be well-advised to use the debate on the post-factual era as an impulse to reflect critically on their own profession. They should start by communicating more explicitly the interests and often value-laden assumptions they hold, shine a stronger light on the quality and impact of any advice they give, and address the question of their possible dependence on funding sources and a research-friendly institutional and political environment. This would help to differentiate between legitimate and illegitimate ways of making use of expertise and advice in the political process.
Such a discussion would be useful even if the good old days do return. It will be virtually indispensable, though, if the opposite happens and the success of populist campaigns stimulates the proliferation of a different kind of advisor: the "post-factual expert".