06/08/19
The "Alliance for Multilateralism" by Germany and France: About Time, But It Needs To Be Serious
Hanns Maull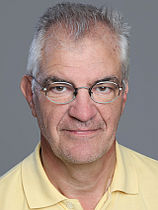 While multilateralist credos are emotionally no match for "America first" and other nationalist excesses, multilateralism remains the indispensable concept for managing global affairs. It is also a very demanding approach, however and needs to be taken seriously. A comment by Hanns W. Maull.
No other major government roots as loudly and persistently for "multilateralism" as Germany's. By her own measured standards, Angela Merkel even waxed emotional when she spelled out her multilateralist credo at the Munich Security Conference in February of 2019. Heiko Maas, her foreign minister, is busy preparing the ground for an "Alliance for Multilateralism," to be launched with France at the United Nations in September. Through this Alliance, Berlin hopes to guide the world toward the Holy Grail of a rules-based international order with reformed and revitalized international organizations, firmly guided by international law.
Germany's political elites traditionally like to consider themselves "good multilateralists." Yet, multilateralism as a vision for world order has two drawbacks. First, it does not exactly inspire. Although it is true that in today's complicated, increasingly diverse, and rapidly changing world there needs to be a common emotional creed to motivate people (and states) to come together and jointly put their shoulders behind the wheel, "multilateralism" may simply fall short of what is needed. In her speech in Munich, Angela Merkel did rouse her audience – but the standing ovation she received was probably in recognition of her willingness to stand up to Donald Trump, rather than her multilateralist convictions. In fact, "multilateralism" sounds rather elitist and looks exactly like the kind of technocratic language that people all over the world increasingly loathe and reject. However much one may regret it, "multilateralism" is no emotional match for phrases such as "America first" or "The China dream."
Vague and Increasingly Blurry, but without Alternative
The second problem with "multilateralism" is even more serious: Its meaning has always been vague, and it is becoming increasingly blurry. Take the following headline: "Xi, Modi, Putin Seek to Strengthen Multilateral World Order." So Xi, Putin, Modi are all good multilateralists now? More likely, the "multilateral" world order on which the three agree is simply one in which the "unilateralist" US administration of Donald Trump does not get its way. We are often witness to efforts by governments – sometimes deliberate – to empty the concept of multilateralism of anything more than "acting together with at least two (or more) other parties."
Not coincidentally, something similar is happening with the notion of a "rules-based international order." Of course, international orders have rules; the question is not whether there are rules but what these rules are and who determines, legitimizes, follows, and enforces them, and through which arrangements. Any government that claims to support a multilateral, rules-based international order should therefore be subject to a simple test: Has it followed an international rule even when this meant accepting a short-term disadvantage in terms of its own national interests for the long-term benefits provided by the rules-based international order of the last quarter century since 1990? It is obvious that neither the Chinese nor the Russian president pass that test. Russia occupied and annexed the Ukrainian Crimea in 2014; China angrily dismissed the – legally binding – ruling of the International Court of Arbitration on the South China Sea dispute as being irrelevant in 2016 and continues to strengthen its grip on this important maritime region to this day.
Others have failed that test, too. Thus, the United States moved its embassy in Israel from Tel Aviv to Jerusalem. Even Berlin, which likes to pose as the quintessential multilateralist, has demonstrated its inclination to put purported national interests first when international rules are inconvenient (one does not need to look further than the NATO requirements for defense spending or those of the United Nations for development assistance). A "multilateral, rules-based international order," even at the best of times, is a highly ambitious, unfinished project that demands persistent efforts and attention to resist the kind of erosion we presently observe – in the language, but also in the policy behavior of governments. There is nevertheless no alternative if the world wants to survive the global challenges it is facing. The attention required to keep that project alive needs to be mobilized through peer pressure by governments (not only against adversaries or weak states, but also vis-à-vis partners and friends), but also by the voters at home. This, incidentally, is exactly what the pro-climate protests "Fridays for Future" do: They remind governments about what they have signed up to do, but have since found inconvenient to pursue.